high purity of oxygen 93% + - 3% at a flow rate of 5 l/min
includes an overload protection system
timer, possibility to set working time: 30 minutes, 60 minutes, 90 minutes, 120 minutes
automatic alarm function: power failure alarm, low voltage alarm, sound signaling of increased oxygen flow through the safety valve of the humidification container
atomizer function available (optional)
molecular sieve ZEOLIT import France CECA
long service life, more than 18,000 hours
very quiet operation less than 45 dB
low electricity consumption
2 years warranty and post-warranty service
certificates CE, ISO 9001, ISO 13485 MEDICAL
suitable for use at high altitudes
on wheels for easy handling
moisturizer against drying out mucous membranes
Complete specifications
Medical concentrator for all ages to produce oxygen for oxygen therapy for use in homes, medical facilities, veterinary clinics, beauty salons, wellness and fitness centers (oxygen therapy = oxygen treatment against COVID-19).
GIFT: 1 oxygen mask with a nebulizer for the application of medicines or Vincentka for inhalation.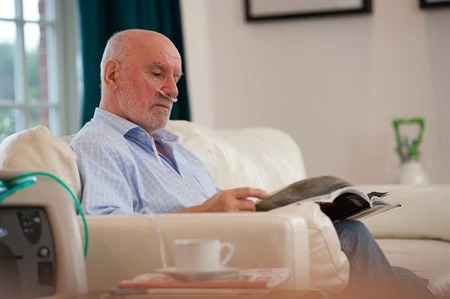 It will help you with:
viral (COVID-19) and bacterial diseases of the respiratory tract (bronchitis, pneumonia)
regenerates the organism after the disease of COVID-19 and other overcome diseases
asthma
anemias of various kinds
all lung diseases (obstructive lung disease)
weakened breathing
headaches, migraines, insomnia, weather sensitivity
Ischemic heart disease, after heart attacks and strokes
immunity support
regulates metabolism
alleviates the adverse effects of medication use
after excessive use of alcohol, addiction to tobacco and other narcotics (detoxification of the body)
in case of overweight, obesity, diabetes, adjusts digestion and promotes weight loss
against fatigue and to increase performance during high workload
increases concentration and attention
with excessive mental stress and depression
calms the nervous system
turns off and brightens the skin, smoothes wrinkles, activates cells, restores elasticity and firmness, supports the removal of pigment spots, reduces and removes cellulite
increases physical performance by up to 25% and regenerates the body after heavy physical exertion
improves blood circulation of tissues (muscles) and organs
slows down aging
prevention of cancer
increases sexual activity and sexual performance
suitable for all age groups and pregnant women​
Oxygen therapy in the mother improves blood circulation, which also benefits the fetus, its IQ and especially its immune system will increase, anemia in both mother and child is prevented. Talk to your doctor before deciding on oxygen therapy.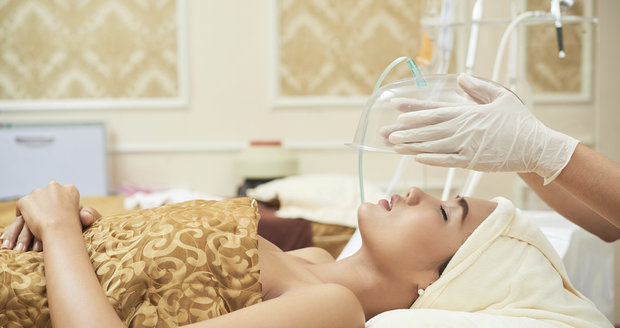 Oxygen therapy in numbers:
Within 20 minutes (from the beginning of the therapy), the concentration of brain activity will increase.
Within 30 minutes, the joints will begin to be oxygenated.
Within 60 minutes, toxins are removed from the body and the body regenerates.
Please always consult your attending physician about the length of oxygen inhalation.​
The therapy usually lasts 30 to 60 minutes, and during this time the person inhales the same number of liters of pure oxygen. An hour of such breathing is equivalent to a 2-week stay in the mountains.
Oxygen therapy is a painless and clean method with proven therapeutic effects, without side effects. The organism cannot be overoxygenated with oxygen!
Contraindications - when oxygen therapy is not recommended:
in epilepsy,
after immediate organ transplantation,
in advanced atherosclerosis,
with glaucoma and retinal detachment,
in stomach ulcer disease,
in acute inflammation of the sinuses.
The most frequent questions of our customers:
How does an oxygen concentrator work and what is the difference between, we quote: "cheaper, wooden" and your concentrator?
The answer:
The difference between our OVN OXYBABY 5A medical concentrator and the "cheaper, wooden concentrator" is mainly in the weight, that is, in the amount of ZEOLITH molecular sieve used, which filters the air. Our concentrator has a weight of 15 kg and another concentrator has 8 kg. When purchasing our concentrator you have a verified and, above all, certified purity of the inhaled oxygen concentration of 93%-95% at a flow rate of 5l/1min and a guarantee that you are inhaling real oxygen and not just clean air.
We always verify the devices before shipping, you will also receive a confirmed exit inspection and certificate with the documents. We provide warranty and post-warranty service with the sale of spare parts.
The composition of the air we normally breathe:
78.084% nitrogen, 20.947% oxygen, 0.934% argon, 0.033% carbon dioxide, 0.002% other gases An oxygen concentrator is a type of device that produces oxygen based on the principle of air separation (filtration). The air is filtered through a molecular sieve (ZEOLIT), where nitrogen, argon and carbon dioxide molecules are bound, and 93% oxygen is breathed in through a control valve after subsequent humidification through a nasal cannula for subsequent oxygen therapy (oxygen treatment).
Application of oxygen is possible through:
oxygen nasal cannula (oxygen goggles)
oxygen mask
full face mask
oxygen mask with nebulizer (for application and inhalation of drugs)
oxygen cosmetic gun for skin treatment
Are you still hesitating whether to invest in your health by buying a concentrator?
Come and try its beneficial effects and order with us by phone (0910 160 111 / 0903 771 150) or by e-mail (ovn@ovn.sk) for 30 min. oxygen therapy for FREE. (currently subject to compliance with very strict hygiene measures against COVID-19 - BASIC regime).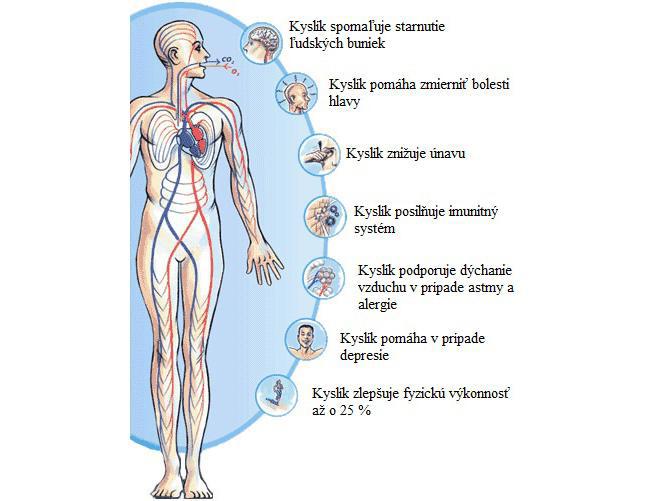 DESCRIPTION:
high oxygen purity 93% + - 3% at a flow rate of 5l/min
includes an overload protection system
timer, possibility to set working time: 30 minutes, 60 minutes, 90 minutes, 120 minutes
automatic alarm function: power failure alarm, low voltage alarm, sound signaling of increased oxygen flow through the safety valve of the humidification container
atomizer function available (optional)
molecular sieve ZEOLIT import France CECA
long service life, more than 18,000 hours
very quiet operation less than 45 dB
low electricity consumption
2 years warranty and post-warranty service
certificates CE, ISO 9001, ISO 13485 MEDICAL
suitable for use at high altitudes
on wheels for easy handling
moisturizer against drying out mucous membranes
Ease of use and maintenance
easy filter cleaning
digital display for quick control
long life
warranty and post-warranty service
Click on the link and watch a short video on easy connection and use:
https://www.youtube.com/watch?v=xYniqhnuMC0
Product parameters:
Model
OVN OXYBABY 5A
Oxygen purity at 5l/min
≥ 93% ± 3 (V / V)
Tension
AC220V ± 22V, 50 Hz ± 1 Hz / AC110V ± 15V, 60 Hz ± 1 Hz
Outlet pressure
20kPa ~ 60 kPa
Flow
1-5 l / min
Sound level
less than 45 dB - very quiet operation
atomization
Optional≥ 0,15 ml / min.
Energy consumption
300Watts
Net weight
15kg
Color
 White
dimension
 34.4 x 30.6 x 56.5 (cm)
warranty
2 years
Standard accessories

1x power cable

1x spare connecting tube of the moisturizing bottle

1x moisturizing bottle

2x dust filter

2x internal HEPA filter

2x nasal applicator

1x user manual
1x warranty card
Delivery time: 48 hours after written order confirmation if the goods are in stock
In stock: more than 30 pcs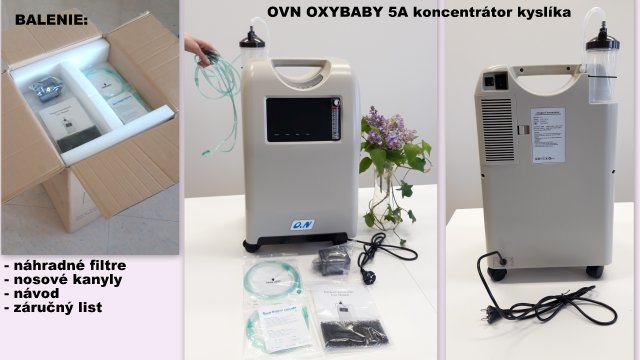 Our satisfied customers (photos published with their written consent):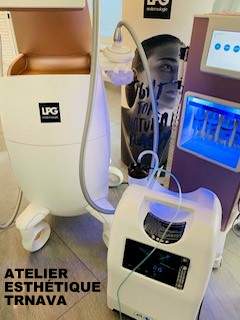 "Have a nice day, thank you for the equipment :-) We borrowed the oxygen concentrator, as father had poor saturation and breathing was very difficult for him, also due to bilateral pneumonia. Although he only used it after returning from the hospital, he was very happy that the device helped him with his breathing and his saturation values returned to normal. Since the maximum oxygen flow of this concentrator is almost the same as the one in the hospital, we are extremely happy that we could borrow it and give my father supportive treatment at home. Thank you very much. Sincerely, M.T. "
Odpoveď OVN s.r.o.:
thank you for your positive review and experience with the OVN OXYBABY 5A concentrator, we are glad that it helped your father. We wish the whole family good health! OVN s.r.o. team
"Hello, I am satisfied with the concentrator; mainly it is quite quiet. However, I am missing instructions on how long, what amount to inhale, e.g. with asthma, or other diseases. Time will tell if it will help. Well thank you. Sincerely, Ing. S.K. "
Odpoveď OVN s.r.o.:
thank you for your feedback. We are glad that you are satisfied with the device. The exact intensity and length of oxygen therapy for various diseases must be consulted with your attending physician. Please do not hesitate to contact us if you have any further questions! OVN s.r.o. team
,,Good day, I was very satisfied with the solution of the order as a telephone consultation. After ordering and payment, fast delivery followed, the device arrived in good order and fully functional. I don't know about its effectiveness yet, it's been a short time since we've been using it, but I believe it will help. However, I have one question, I did not find the option to purchase replacement filters on your website. Will it be possible to order it from you in time, or is there another solution? Thank you for the information. Sincerely, H."
Odpoveď OVN s.r.o.:
thank you for your feedback. We are glad that you are satisfied with the device. The purchase of replacement filters will of course be possible, we don't have them on the website yet, but they will be there soon and you will be able to order them. Please do not hesitate to contact us if you have any further questions! OVN s.r.o. team
"Good evening, I want to thank you very much for the fast delivery, very pleasant transaction....I am very satisfied, at least for now, it is a perfect item, I highly recommend it, I want to thank you very much in this way. Sincerely, B.J."
Odpoveď OVN s.r.o.:
thank you for your feedback. We are glad that you are satisfied with the device and the services. Above all, we wish you good health! OVN s.r.o. team
,, Thank you very much, for renting the device as well as for complete communication and equipment. Mom is very satisfied and so am I. We will certainly use your services again. I wish you many satisfied clients. Best regards, F., Smolenice"
Odpoveď OVN s.r.o.:
thank you for the pleasant feedback, we are very glad that you are satisfied. We will be very happy to if you still use our services. Thank you very much. OVN s.r.o. team